Attorneys
Aaron J. Conrardy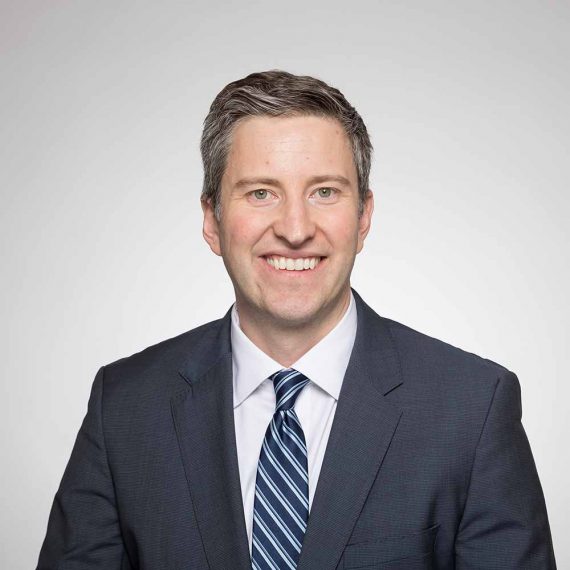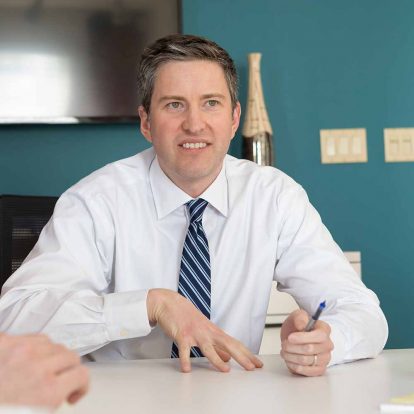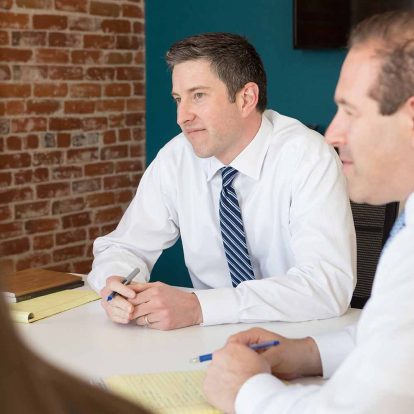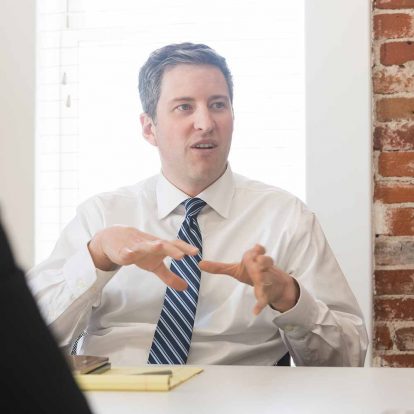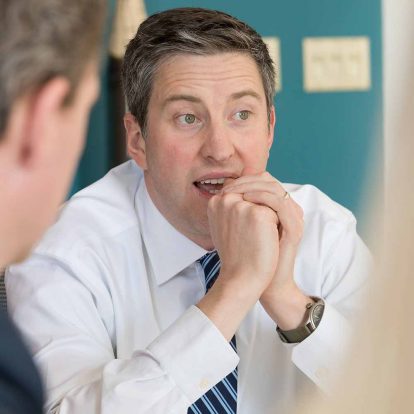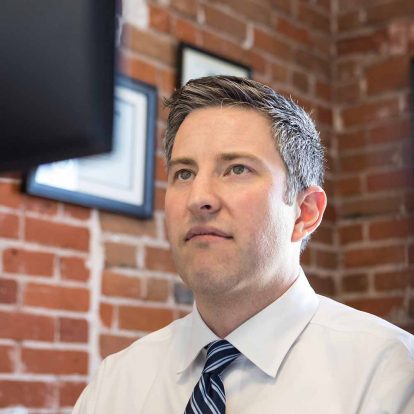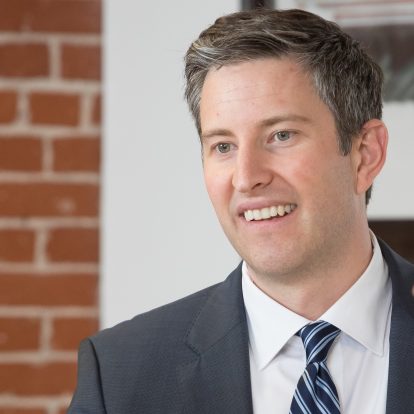 Partner
Aaron has an extensive insolvency and restructuring practice that includes representing debtors, distressed businesses, secured and unsecured creditors, creditors committees and trustees. Aaron has represented numerous different constituents in Chapter 11 cases, ranging from $25 million asset sales to broad reorganizations involving complex operations, as well as single asset real estate cases and small businesses.
Aaron also has extensive litigation experience. He represents parties in fraudulent conveyance, preference, and discharge objection cases as well as numerous other matters that arise in the bankruptcy context. Aaron has successfully tried many cases before bankruptcy courts and state courts. In addition to being an effective trial advocate, Aaron's practice includes appeals. He has argued cases in front of the Bankruptcy Appellate Panel of the Tenth Circuit and the Tenth Circuit Court of Appeals.
In addition to Aaron's robust bankruptcy practice, he represents parties in complex state court fraudulent conveyance litigation, judicial foreclosures, Public Trustee foreclosures, replevins and contentious judgment enforcement actions.
Representative Cases:
Aaron represented a chapter 11 debtor in a complex mining case that involved numerous constituents and over $75 million in debt. During the case, debtor sold the mining assets for over $25 million resulting in payment to secured creditors and a substantial carve out to unsecured creditors.
Aaron successfully obtained approval of an $8 million roll-up facility in one of the very few pre-packaged chapter 11 cases filed in Colorado in the last 25 years. After successfully negotiating plan approvals prior to filing the case, the firm obtained confirmation of the debtor's plan just 28 days after the case was filed.
Aaron successfully obtained approval of a $5 million debtor-in-possession facility in a CBD chapter 11 case.
Aaron represented a chapter 7 trustee in the sale of a $10 million hotel.  The case was hotly contested from the start.  Aaron defeated debtor's objection to the sale of the hotel, assisted the trustee in addressing operational issues, and obtained dismissal of two appeals.

Aaron settled a multi-year fraudulent conveyance case resulting in the recovery of a multi-tenant commercial building, a multi-million-dollar home, three vacant lots and five investment properties.

Representing a trust, Aaron foreclosed a life estate and recovered a $3.5 million house, $150,000 in automobiles and various other personal property for defrauded beneficiaries.

Representing a creditor, Aaron vigorously contested the chapter 11 plan of an oil and gas debtor. Aaron's approach paid off and he successfully negotiated one of the few "100% payment" plans while saving his client the expense of a contested plan confirmation hearing.
Aaron successfully litigated a hotly contested sale of a $4.5 million Telluride property. As a result of Aaron's efforts, unsecured creditors received a dividend in a case where other counsel likely would have walked away.
Aaron was counsel for a chapter 7 trustee appointed to unwind a real property Ponzi scheme in central Colorado involving disputed liens and disputed ownership of more than 40 residential properties. When the bankruptcy case was filed, there had been no formal adjudication of a Ponzi scheme, mortgages were not being paid, improvements to the properties had fallen into disrepair, and title to the properties were hopelessly unmarketable. The firm devised and implemented a strategy for the expedited sale of the properties that preserved value and permanently eliminated all title issues. The most remarkable aspect of the strategy's implementation was the ability of the firm to resolve all disputed lien and ownership issues by consent, without ever having to take the Ponzi issue to trial.
Aaron was counsel for a chapter 7 trustee appointed to administer the bankruptcy estate of a failed for-profit college. The college operated multiple campuses in multiple states. The firm successfully coordinated the difficult task of swiftly liquidating the debtor's assets at the various campus locations, investigating the debtor's pre-petition acts, and overseeing the substantial preference and other litigation claims arising in the case
Aaron obtained a judgment discharging approximately $150,000 in student loan debt.
Aaron has recovered millions of dollars in numerous preference avoidance actions and has prosecuted contentious and cutting-edge fraudulent conveyance actions resulting in recoveries for bankruptcy estates that would otherwise have been insolvent.
B.S., Finance, Marquette University, 2003
J.D., Marquette University Law School, 2008
Admitted to practice in:
Colorado (2008)
Wisconsin (2008, inactive)
United States District Court for the District of Colorado (2008)
United States Bankruptcy Court for the District of Colorado (2008)
Tenth Circuit Court of Appeals (2013)
Wyoming (2022)
Faculty of Federal Advocates (Board Member, 2019 to Present)
Colorado Bar Association (Member)

National Association of Bankruptcy Trustees (Member) 

American Bankruptcy Institute (Member)
Catholic Lawyers Guild (President, 2015)
Colorado Super Lawyers, 2015 - present
Marquette University Law School Moot Court (General Board Member, 2007-2008)
ABA National Moot Court Competition (Participant, 2008)